Feb 13, 2012
We all know the importance of a good blog design. Your blog should give new readers a great first impression and the layout should be clean, professional and easy to navigate.
But let's face it, Blogger blogs are often limited in their layout options. This is especially true if you use a standard/free template provided by Blogger. Don't get me wrong… the layouts are basic and serve their purpose. But Blogger does not have all the fancy bells and whistles that WordPress templates can offer.
I've admired the 'magazine' style blog design that I started to see recently on WordPress blogs. You know, blogs where there is a neat slide show at the top featuring images and a thumbnail list of posts on the home page. (instead of full or truncated posts)
I thought I would have to wait until I switched to WordPress to get those unique features on my blog. I admit that there are plenty of other advantages to WP beyond blog layout… But, I'm here to tell you that some of those design elements can be accomplished on Blogger if you are not ready to make the switch to WP.
I recently updated my blog with a new magazine layout and so did some of my other crafty blog colleagues. These blogs now have a lot of fancy features and we all installed new templates ourselves:
Carissa from Carissa's Creativity Space
Angie from The Country Chic Cottage
Jessica from Mad in Crafts 
Me (over at Madigan Made)
I wanted to help other Blogger blogs that might be thinking about using one of these updated layouts. Along with my own experience, I polled these ladies for tips, too.
Below is advice you might want to consider if you install a new blog template: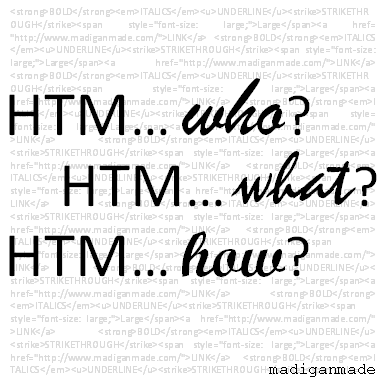 Assess your tech skills and options BEFORE you start:
Make sure you are comfortable with tweaking html and graphic basics before attempting anything.

I'm comfortable diving into HTML and I like to "play" and experiment. Many of these templates require you to go into the back end of your blog and manually set up the links in the navigation bar and picture slider. And if you wanted to tweak the font or colors of the other elements, you need to feel comfortable changing those things, too.

Don't forget about the design elements, too. Can you create your own graphics for a header and background? Or can you hire someone to design the graphics for you?

If clicking that "edit html" button in the Blogger dashboard makes you sweat profusely, reassess if this process is right for you.

Find a template you like.

I found a free magazine template on Premium Blogger Templates. (Angie and Carissa used this site, too) They do have options that can be customized for you for a reasonable fee (under $60). Jessica found her template on

Bloggermint

and I'm sure there are other ones out there if you look.

Make sure the layout works for your blog needs. Do you want a picture slider? Do you want an area to insert advertisements? I also picked a template that already had the color text and side bar headings that I wanted to minimize the adjustments I'd need to make.

Enlist help!

Don't be afraid to ask your other blog friends for help and advice.

If you are uncomfortable with the idea of trying to do this yourself, consider hiring a blog designer that can use one of these templates or design something similar for you.
Design and tweak the blog template:
Set up a back-up blog to experiment.

If you don't have a back-up, "test" blog in Blogger, I strongly suggest setting one up to play with a template first. Blogger does not charge you to create another blog. You can keep the settings as a private blog so all of your experimenting is not visible to others. Write some quick/fake posts so you can see what posts will look like in the new template.

Install the new template on the test site.

Where ever you find your template… follow the given directions explicitly to install the new template in the backup blog.

Angie suggests: "First make your test blog look just like your blog. Load the new template. Make notes of how things react. Things will move."

Tweak the elements and add graphics.

Add your header and get the graphics, colors, header, etc. the way you want them.  I tweaked my template quite a bit. I changed some of the colors, the size of the header, the sidebar, etc. Then I installed that one onto the real blog.

Back-up, back-up, back-up!

Always keep saving a backup of the template as you make major changes.

Carissa advises: "Keep track of any codes you tweak. I kept a notepad open that had chunks of code labeled "original code" and "replaced with". Or "added" right before/after this code. That way when you edit it on you real blog you just ctrl+f to find the right code chunk to replace or add code before/after."

Create lists.

Many of the fancy picture sliders require you to manually change the picture and links yourself in the html.  

Carissa uses a spreadsheet to keep track of links. "To install the slideshow on my homepage, each slide needed a title, description, photo URL, page URL and tag. I made an excel sheet with all the info for each slide I wanted so all I had to do was copy and paste it the day I installed it live."

Take your time!

Unless your current blog is a complete disaster area, there is no rush to install a new one. Invest the time to get everything on the test blog the way you want it before installing it on the real one.

Are you comfortable diving into HTML? That was the rate limiting step for my time in the process.
Make the switch-er-oo!
Back-up, twice!

Export the test blog template and save a copy to your computer. Also be sure to back-up the older 'real' template from your actual blog.

Prep the 'real' blog for the switch.

Angie says: "Move things around until it looks just like the test you made. Doing it this way will bring all your slider and changes to the original with it — no need to do again."

Strip it down and build it back up.

Before making the switch, I suggest stripping your real blog of any extra widgets, especially things in your post area (like an nrelate or linkwithin widget). For some reason with the template I used, they seemed to mess with the functionality of the fancy slider and thumbnail summary on the home page. I removed a bunch of stuff and reinstalled them later (nrelate, my ad codes, my 'recent posts' area, etc.) and that seemed to work for me. Save those codes somewhere so you don't forget to add them back. (i.e.. in a word document or excel file)

I also took that time as an opportunity to clean up and reorganize my side bar. I asked myself what I really needed and what was clutter. It was a good exercise to go through.

Pull the trigger!

My advice is to carefully select the day you make the transition. Not that it will, but you should be prepared that something could go wrong in the process. You want to be home and near your computer just in case you need to adjust something.

Once that day has arrived…. Just do it! Go ahead and upload the new template code onto your blog. If everything looks OK in the transition, start adding back those 'extras' that you briefly removed.

And if something doesn't look right? Remember, you backed up your old template and saved the codes for your extra widgets / ads. You can always reinstall them if the new template does not work out.
Sit back and enjoy your new blog! (and be
prepared for possible upkeep needs)
Don't forget to inform your readers that you made the switch. Ask them for help to look for any broken links or 'wonky' graphics/pictures. In the next week or so you might need to adjust a few things.

For additional help and tips about your layout, be sure to occasionally check out the site where you found your template. For example, Premium Blogger Templates  released a

new tip

to change your Blogger layout area in the dashboard to two columns.

For my picture slider area… I try and change those photos a few times a month and I save copies of the html in a document. This way, I can rotate the content more easily.

Be proud of your hard work!

Jessica felt the effort was worth it: "I spent a lot of time and did a lot of frustrated muttering customizing it all to my needs (colors, sizing, etc.), but I am very happy I did it. My blog looks much more professional now, and the slider has been a big hit."
I'm not going to lie to you… making my blog layout transition was a TON of work. For me, the time spent on the update was well worth it. My site is clean, neat and easier to navigate now.
Eventually I would like to transition my blog over to WordPress. But now my readers can at least enjoy this fancy new scheme in the meantime!
So, if you are thinking about updating your blog layout but are not quite ready to make the jump to WP, consider a Blogger magazine layout! To see some of these updated blog layouts in action, be sure to check out the blogs listed above.